Ting, Pamela Y.F.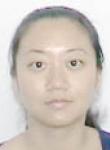 Pamela is a second year trainee and is in the Department of Biological Chemistry. Her research mentor is Dr. John Colicelli. She received a B.A. degree in 2008 from UC Berkeley.
Mentor: Dr. John Colicelli
Research project:
I am studying the stimulatory interaction of RIN1 with ABL1 and its role in chronic myelogenous leukemia. Previous work in the Colicelli lab has shown that RIN1 overexpression activates BCR-ABL1 kinase activity and transforming potential. RIN1 deletion blocks bone marrow transformation by BCR-ABL. We propose using a TR-FRET based high throughput screen to identify a novel group of BCR-ABL inhibitors that works by blocking RIN1 binding to ABL.